DFCU Financial
Background
DFCU Financial is Michigan's largest credit union, with 24 branches in Metro Detroit, Ann Arbor, Grand Rapids and Lansing. The credit union's top priorities are keeping their members happy and financially secure.
The DFCU branches in Canton and Livonia were looking for ways to simplify their lighting maintenance and reduce costs. The interior lighting system consists of various types of architectural design fixtures, many of which used specialty lamps. Maintaining a consistent inventory of lamps was becoming increasingly difficult. Exterior fixtures required a bucket truck to make repairs.
With their CGE Protect program, CGE Energy now maintains all lighting at this facility including the interior and exterior fixtures at this facility. They used their buying power to build an inventory at their warehouse to assure availability and consistency of the products.
CGE Energy performed a full relamp of DFCU Financial's lighting system to make sure everything looked its best right from the beginning of the maintenance contract. Between regular site visits, the CGE Protect program covered any problems or outages that occurred, even if it was a service call for only a single light out.
Energy Saving Results
CGE Energy tracked their results over a 4-year period. During this time, CGE Energy performed a full relamp of all of the fixtures and visited the facilities 83 times to make repairs. This was all included in the all-inclusive CGE Protect program with no extra charges.
The fair market value of these services would have exceeded $35,000 if DFCU Financial was not covered by CGE Protect, and this solution saved them 35% on lighting maintenance expenses.
"I have found [CGE Energy's] staff to be professional and hard working. They respond with a sense of urgency and will make useful suggestions to improve efficiency and save costs. Their work has always met or exceeded the requirements and I would highly recommend their [CGE Protect] services."

Mark Winnik, Vice President Facilities - DFCU Financial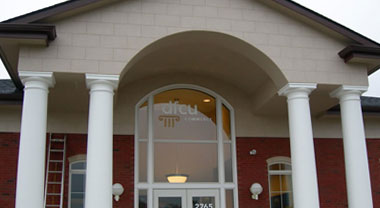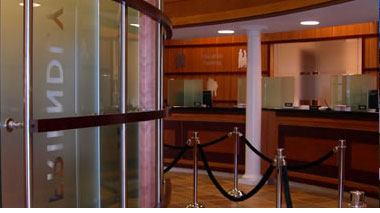 Maintenance Before: $35,056
Maintenance After: $22,961