Madonna University
Background
Founded in 1937, Madonna University provides world-class higher education at their 80 acre campus in Livonia, Michigan. Among the largest Catholic universities in the country, Madonna University is committed to developing a sustainable and eco-friendly campus and has been awarded Gold level LEED® (Leadership in Energy and Environmental Design) certification.
The University was experiencing a high rate of lamp failures in their exterior area and parking lot lighting which resulted in areas of the campus being poorly lit at night and created safety concerns. Short term budgeting for lighting maintenance was virtually impossible due to the random nature of the failures.
CGE Energy performed a detailed analysis of the existing lighting system and developed a plan to solve the University's lighting maintenance needs. An offsite inventory was built for all lamps, ballasts and other components required to maintain Madonna's lighting.
CGE Energy performed a full relamp of Madonna University's lighting system to give a consistant lighting appearance across the campus and to better allow for failure predicability. Between regular site visits, the CGE Protect program covered any problems that arose, even if it was a service call for only a single light out.
Energy Saving Results
CGE Energy tracked their results over a 5-year period. During this time, CGE Energy performed a full relamp of all of the fixtures and visited the facility 62 times to make repairs. This was all included in the all-inclusive CGE Protect program with no extra charges.
The fair market value of these services would have exceeded $26,000 if Madonna University was not covered by CGE Protect, and this solution saved them 29% on lighting maintenance expenses.
With CGE Protect, the campus was always well lit and safe for its 4,500 students. With budgeted and reliable lighting maintenance, Madonna University was able to better focus on expanding its accredited programs as well as their sustainability endevors.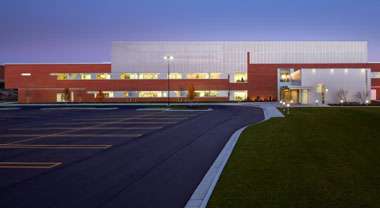 Maintenance Before: $26,812
Maintenance After: $19,080