Our Vision
Welcome to the future of how we see energy! At CGE Energy, our vision is to help businesses and organizations reduce their energy consumption and operating costs so that they can take part in the renewable energy movement that is emerging worldwide.
CGE Energy has been at the forefront of alternative energy since 1989. For over 30 years, we have worked to reduce energy usage through the most efficient technologies available and to generate power onsite through renewable energy resources. This not only makes sense for our customers financially, it also makes sense for our environment. Through renewable energy, we have the opportunity to leave our children and grandchildren with a better and healthier planet. We have a responsibility to make a difference, and proper stewardship is the way to address it.
Learn more in our "Company Vision Guide"
CGE Energy Company Vision Guide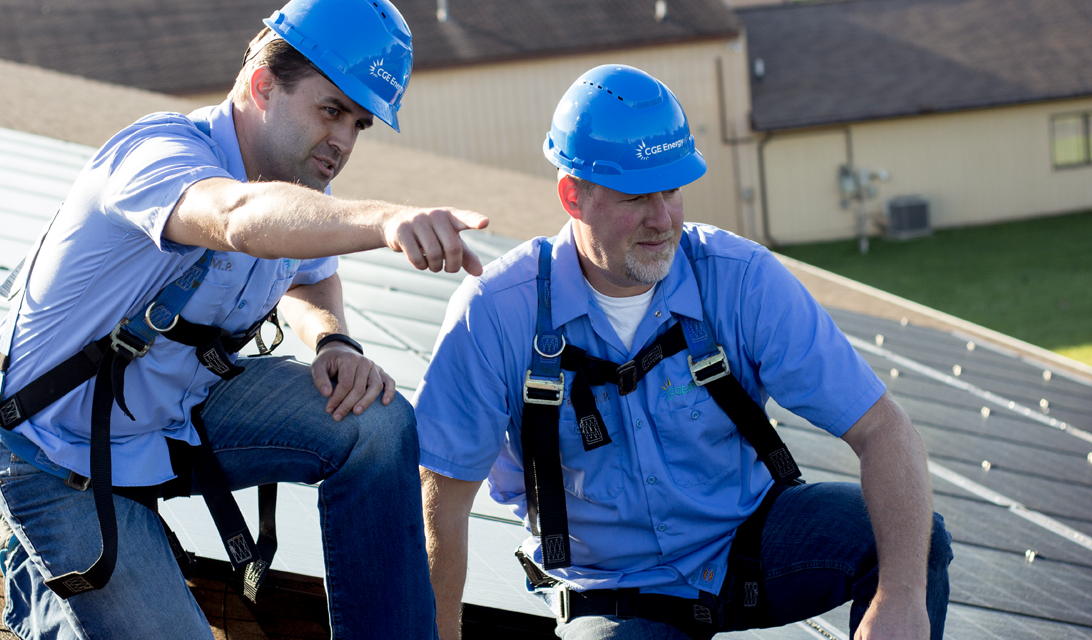 ​Our Team.
The team at CGE Energy comprises veterans of the energy field, including master electricians, certified energy engineers, and former utility workers. The reduction of energy consumption as well as the generation of renewable energy is what we do. Making a difference in our world is what drives us to seek excellence each and every day.
Power to make a difference
The phrase "Power to Make a Difference" sits beneath our logo at CGE Energy. It is more than a slogan or a catchphrase to us. It acts as the cornerstone on which we base all the work we do.