Integrated Energy Solutions
CGE Energy is an energy solutions provider who utilizes the world's leading efficiency and generation technologies. Our team has worked in the alternative energy industry since 1989. As one of the first 50 Energy Service Companies (ESCOs) in the nation, CGE Energy has helped customers achieve over $30 million in energy savings with a total energy reduction of 300 million kilowatt hours and counting.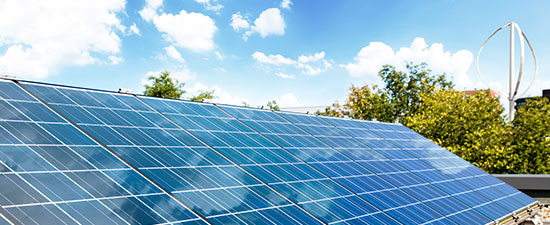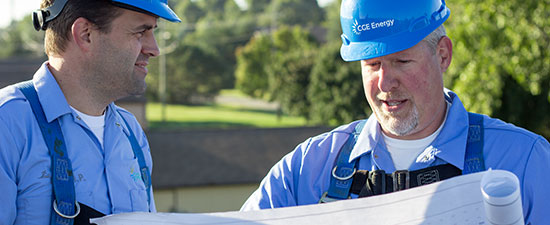 How We Work
Our clients trust us because we know their energy challenges and the impact of energy on the goals and vision of their organization. Whether it's efficient LED lighting, solar panels, wind generation or more, we bring the right blend of technologies to meet your energy needs, save money and support the environment.
Our Mission
We are passionate about social responsibility and sustainable action, and that's reflected in how we do business. We believe in strengthening communities by creating opportunities for our customers to use energy more responsibly. With affordable, clean energy technologies, CGE Energy works to empower large and small businesses, nonprofits, schools and municipalities alike to meet their energy and sustainability goals.
Power Purchase Agreements & Efficiency Purchase Agreements
Through Power Purchase Agreements (PPAs) and Efficiency Purchase Agreements (EPAs), CGE Energy eliminates the cost barrier to entry on renewable generation and efficiency technology upgrades. With no upfront costs, our clients experience the benefits of clean, renewable energy and reduced energy bills immediately.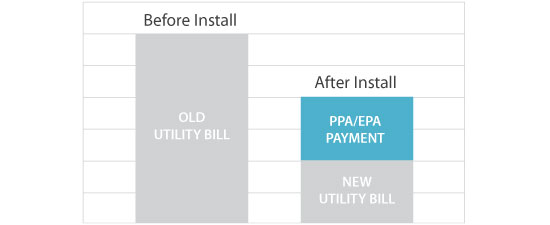 Our Strategic Partners
CGE Energy has strategic partnerships with some of the world's best energy technology providers.