Technologies: HVAC and Refrigeration
HVAC and Refrigeration
Heating, ventilation, and air conditioning (HVAC) equipment account for almost 40% of all energy used in commercial buildings. Today's heating and cooling systems have advanced significantly in design and efficiency, so building managers can experience significant operational benefits if they upgrade their building's HVAC system.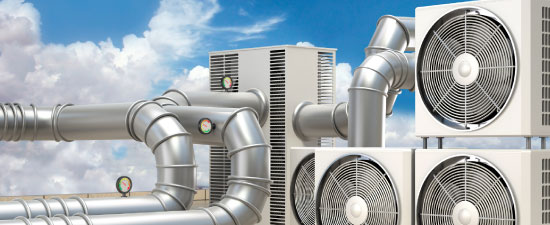 Comfortable Energy Savings
To bring the maximum comfort and energy savings, upgraded HVAC systems are designed and tailored to your specific building. The heating and cooling experts and CGE Energy can help you select the best commercial air condition system to meet your needs. Significant opportunities exist for energy efficiency improvements in commercial refrigeration as well.
Advantages and Highlights

Improved Comfort
A new HVAC system will instantly make your commercial facility more comfortable. This translates to happier customers and improved employee moral.
Better Air Quality
Today's air conditioners help cut down on the amount of bacterium in the air, vastly improving your business' indoor air quality.

Energy Star
If your HVAC system is over 10 years old, ENERGY STAR qualified commercial equipment uses roughly 10% less energy than your current equipment.

Control Systems
By integrating a programmable thermostat or more advanced building control system, additional savings can be experienced.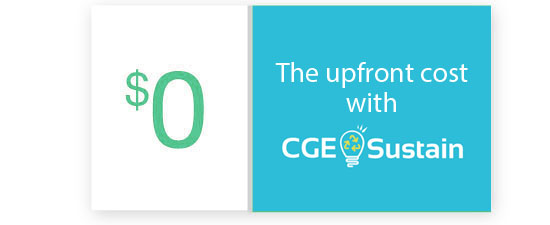 Upgrade HVAC at your Facility
CGE Energy offers upgraded HVAC systems through direct sales, financing or, if applicable, as part of the CGE Sustain Program. CGE Sustain allows you to implement energy efficiency and renewable energy upgrades to your facility with immediate positive cash flow and no upfront cost.
Want to know more about HVAC? Let's talk.
---