LED Lighting Upgrades
CGE Energy brings superior energy-efficient technology to meet any interior and exterior lighting need. With today's high-efficiency LED lighting technology, we can cut your lighting energy costs by 50% or more.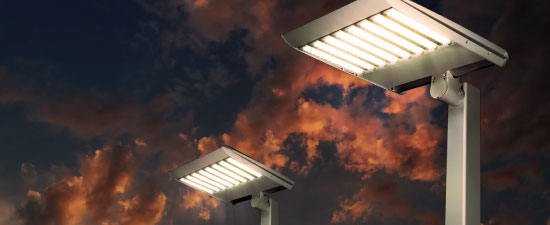 Advantages of Lighting with CGE Energy
Save Money Immediately
With LED lighting, experience energy cost savings of 50% or more

Look Better with LED
LED lights produce high quality, natural light with true-to-life color rendering and no visual fatigue or flicker

Optimized Layout
We engineer a photometric layout specific to your facility to maximize efficiency and presentation

CGE Protect
CGE Energy offers a worry-free maintenance plan that saves time and money, as well as avoiding hassle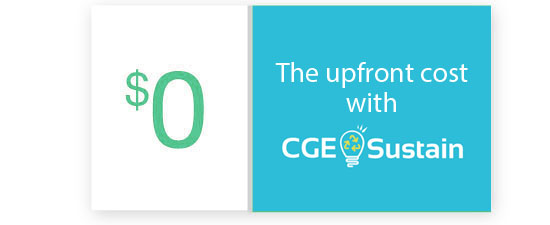 No Capital Cost Lighting Solution
CGE Energy offers lighting services through direct sale, financing, or through our proprietary CGE Sustain program. CGE Sustain allows for an upgrade to your lighting at no capital cost to you. It will provide you with an immediate positive cash flow. It is a reallocation of the energy bills are already budgeted for, so this goes right to your bottom line.
Comprehensive Energy Projects
LED lighting can make a huge impact on your utility bills. With our Sustain Program, you can revitalize your facility's infrastructure and generate power onsite, all with no capital expenditure. Rather than installing once capital project at a time, you have the opportunity to implement a comprehensive project that impacts your entire building.
Schedule our team to perform an initial walk-through of your existing infrastructure (electrical, natural gas, water) and discover the opportunity for energy savings that exists.
Lighting Case Studies
They say a picture is worth a thousand words. Here are some recent case studies of the substantial difference that lighting upgrades can make to the visual appearance of your facility, as well as how it can impact your energy bill. The before and after pictures are captured using the same camera settings which try to mimic the human eye for accuracy.
Briarwood Ford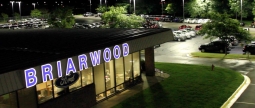 66% Savings
Before: $887,299
After: $301,681
More
Madonna University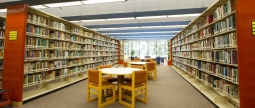 10-Year Increased Profitability
$238,635
More
Want to know more about LED lighting? Send us a message.
---