Photovoltaic (PV) Solar Panels
CGE Energy offers affordable, custom solar panel installations that will reduce your energy bills and support the environment. Take advantage of your roof, grounds, or parking structure with clean, affordable solar power.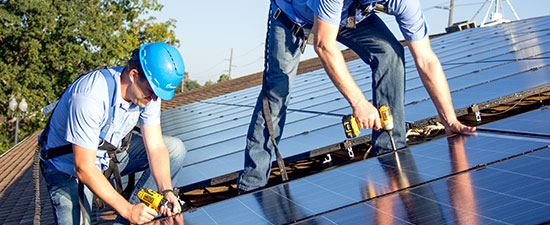 Solar with CGE Energy Means:
Affordable Clean Energy
Save money and meet your sustainability goals every time the sun shines.

Optimal at Any Size
Whether it's 50kW on covered parking or 500kW across your facility's entire roof, we provide the most power for your available space.

Worry-Free Service
CGE Energy will design, install, and maintain your solar array.

Quality
Our panels each come with an unbeatable 25-year warranty.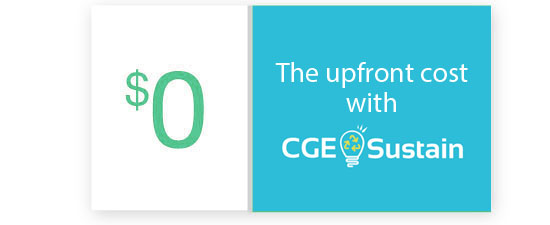 Get Solar Power at your Facility
CGE Energy offers solar options through direct sales, financing, or as part of the CGE Sustain Program. CGE Sustain allows you to implement energy efficiency and renewable energy upgrades to your facility with immediate positive cash flow and no up-front cost.
Comprehensive Energy Projects
Solar PV can make a huge impact on your utility bills. With our Sustain Program, you can revitalize your facility's infrastructure and generate power onsite, all with no capital expenditure. Rather than installing once capital project at a time, you have the opportunity to implement a comprehensive project that impacts your entire building.
Schedule our team to perform an initial walk-through of your existing infrastructure (electrical, natural gas, water) and discover the opportunity for energy savings that exists.
Solar Case Studies
Our customers have benefited from solar panels to help them hedge against future utility rate increases and market volatility. See some of their stories.
Farm Bureau Insurance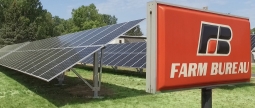 20-Year Increased Profitability
$1,658,642
More
American Concrete Institute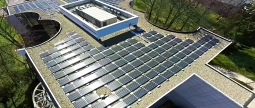 20-Year Increased Profitability
$160,340
More
Want to know more about solar? Let's talk.
---