Advanced Technology Academy
Background
Advanced Technology Academy (ATA), a Dearborn, Michigan public charter school, selected CGE Energy to engineer and install an energy project for interior and exterior lighting upgrades. CGE Energy improved efficiency by upgrading ATA's outdated T12 interior fixtures to energy efficient T8 lamps, and upgrading the parking lot to industry-leading Cree LED fixtures.
Through these changes, ATA saw a 45 kW demand reduction in lighting energy use, a 72% energy savings. CGE Energy met or exceeded ATA's previous light levels using only one fixture for every four that were used previously. Overall, the number of exterior fixtures decreased from 118 to 56. CGE Energy was also able to secure ATA a $12,500 energy rebate for their upgrade.
Energy Saving Results
Advanced Technology Academy will realize a 30 month return on investment with an average monthly energy and maintenance savings of $2,331. The projected energy cost savings are $254,644 over the next 10 years.
By saving in monthly operating costs, ATA's energy project supports their project-based curriculum centered on the Ford Partnership for Advanced Studies (PAS) initiative that encourages and prepares students for success careers in fields such as business, engineering, health care and technology.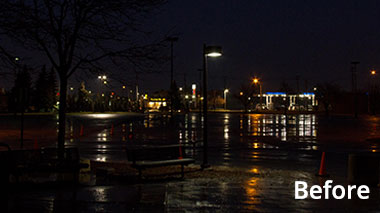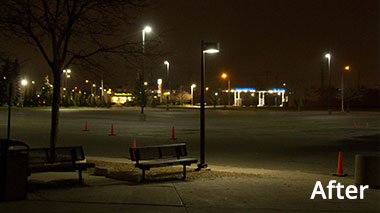 Before: $353,672
After: $99,028