Introducing WIND-e20®
Save money every time the wind blows. The WIND•e20® is an innovative vertical-axis wind turbine designed for on-site energy generation. For clients with adequate wind speeds, the turbine can produce up to 65 kW of energy, which makes it ideal for individual commercial buildings, small businesses, schools, municipal facilities and more. CGE Energy safely and seamlessly integrates the WIND•e20® into any facility's existing power infrastructure.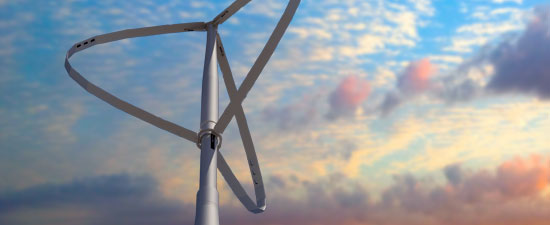 Advantages and Highlights

Innovative Design
At 105 ft., it is installed without the assistance of a crane. All power components are modular and easy to access from the base.

Variable Power
WIND•e20® is capable of generating 20, 50, or 65 kW.

Quiet
With very few moving parts, the WIND•e20® produces less noise than the wind that's spinning it.

Safe
The turbine is equipped with redundant safety features including aerospace-grade air brakes and blades that fold up in extreme conditions. WIND•e20® is bird and bat friendly.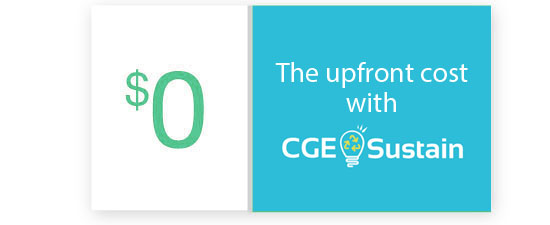 Get Wind Power at your Facility
The WIND•e20® is available from CGE Energy through our CGE Sustain Program. CGE Sustain allows you to implement energy efficiency and renewable energy upgrades to your facility with immediate positive cash flow and no upfront cost.
Innovative Installation
WIND•e20® is the world's only turbine that can be installed, maintained and removed without a single crane. The turbine can be easily delivered on the back of a standard flatbed truck. WIND•e20® self-erects, and a small crew can install it in just days.
Want to know more about wind? Let's talk.
---