Program Overview
CGE Sustain program allows you to implement energy efficiency and renewable energy upgrades to your facility with immediate positive cash flow and no capital expenditure.
This Program includes an LED lighting upgrade, and if applicable, an on-site renewable energy generation system like solar panels or wind turbines. This is all fully maintained and operated by CGE Energy.
The entire Program is 100% off balance sheet and is funded by CGE Energy requiring absolutely no capital expenditure or liability from you. Simply join our Program and allow us to build a new profit center for your organization's bottom line.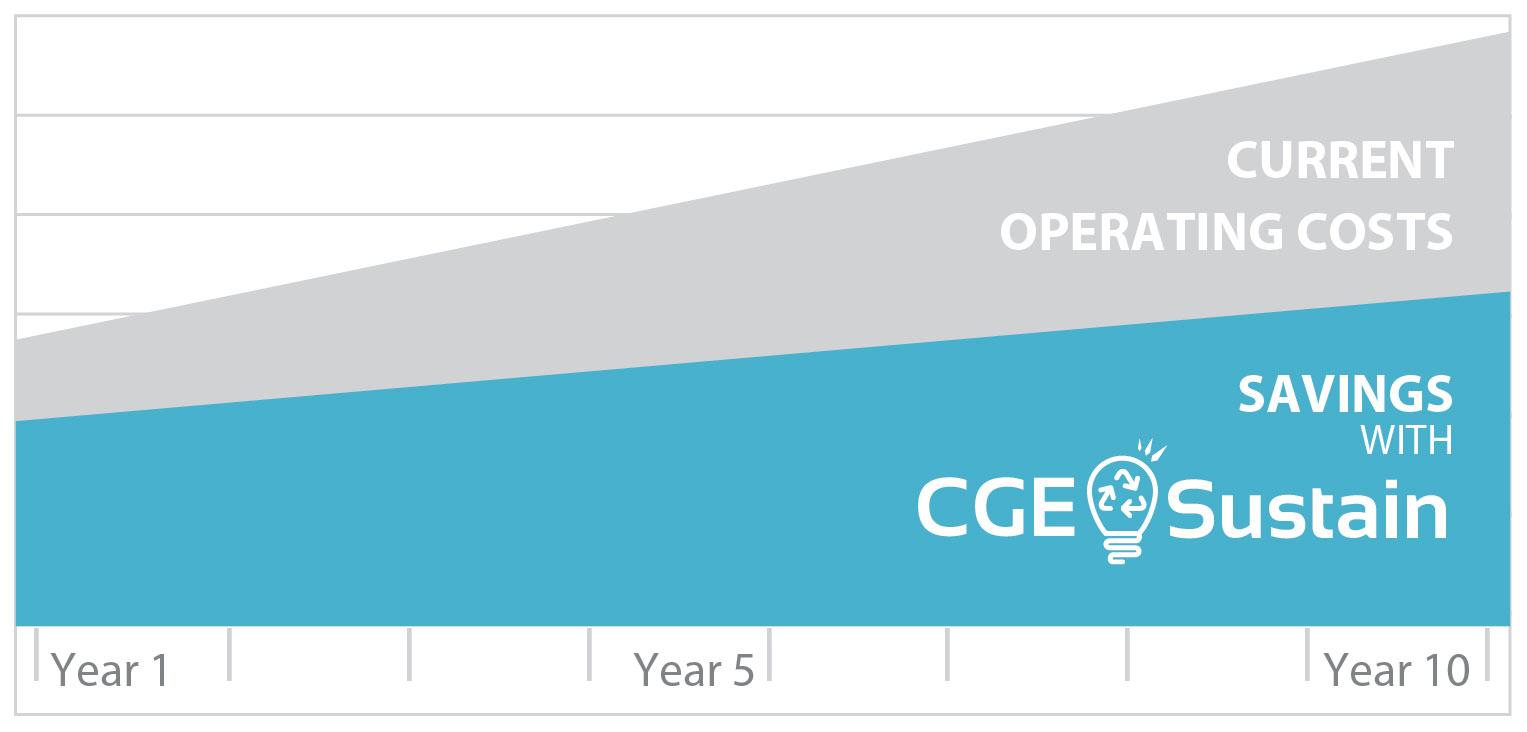 Advantages and Highlights

CGE Energy will engineer and install the best possible lighting solution for the interior and exterior of your facility. We primarily utilize industry leading Cree® LED lighting which produces a high quality, natural light with true-to-life color rendering.

Where economically beneficial to you, CGE Energy will install a renewable energy system, such as solar panels or wind turbines, to generate clean energy on-site. This will help hedge against future utility rate increases and market volatility.

CGE Energy will guarantee the performance, operation and maintenance of all products for a full 10 years. If problems arise, notify our dispatch through your dedicated customer website portal and we'll have any problem resolved within 36 hours.

Schools, municipalities and other non-profits cannot take full advantage of tax incentives and programs like PACE financing to perform energy improvements. CGE Sustain was engineered to bring an energy solution to these important non-profit entities.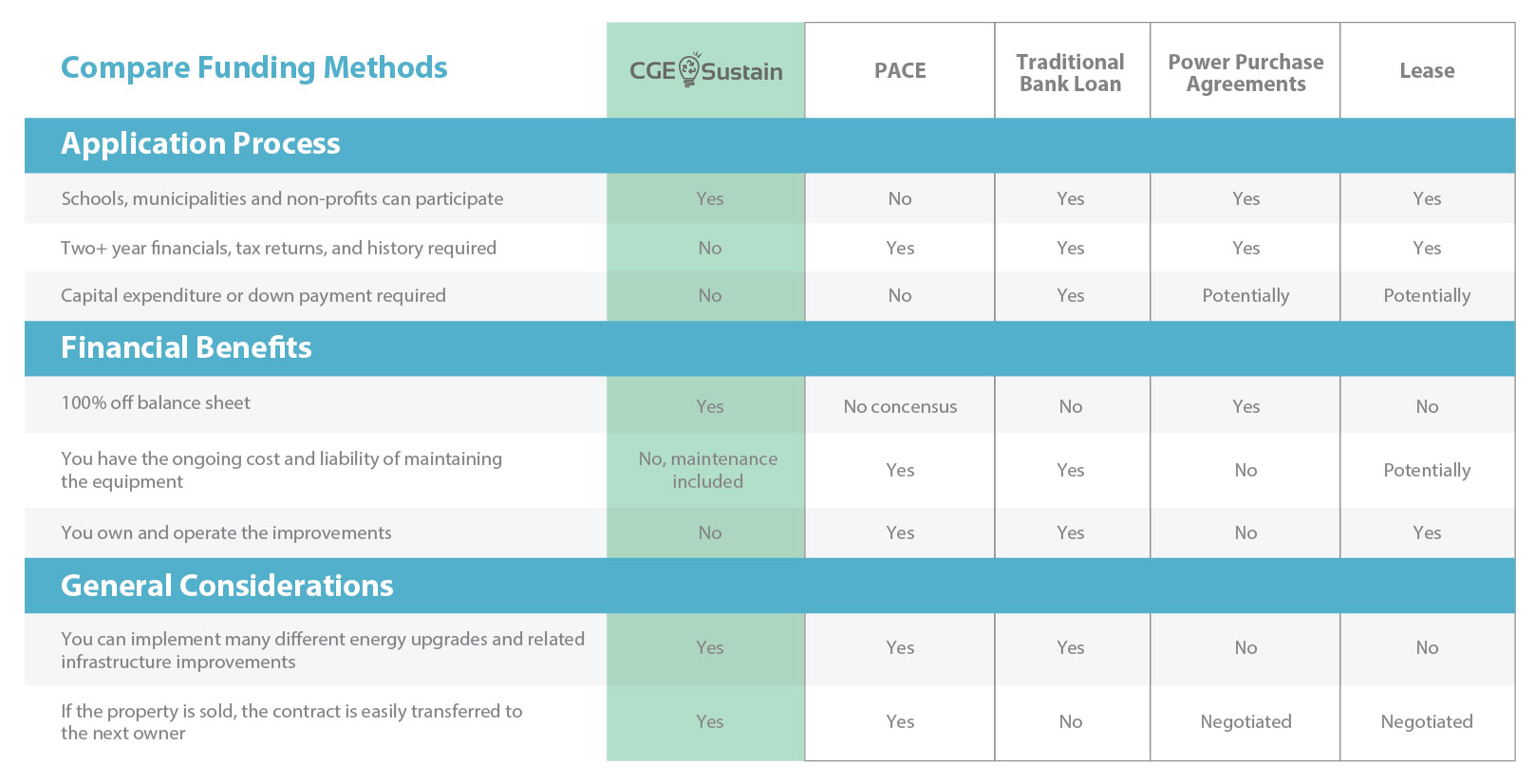 ​
Contact us for lower, sustainable operating costs
---