Technologies: Energy Storage
Energy Storage
Batteries and other energy storage equipment make it possible to store solar and WIND•e20 wind turbine electricity and use it whenever it's needed, not just when it's produced. This gives businesses the ability to manage their daily power supply and demand like never before. An energy storage system provides clean and emission free power within milliseconds.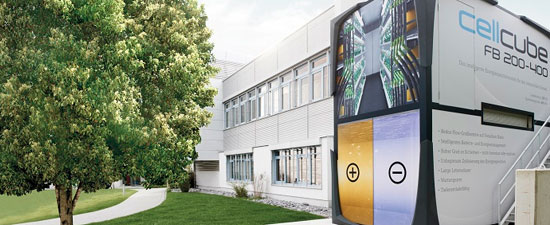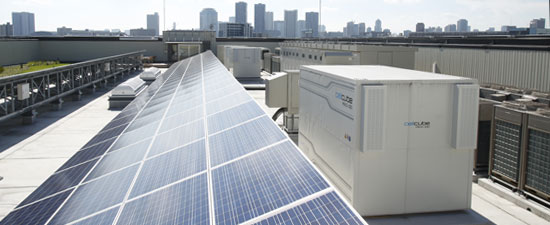 Stable Power Supply
Energy storage systems can act as both an energy reserve for when there is an outage from the utility grid or to smooth out output spikes during peak demand periods. Batteries guarantee a safe supply of power 24/7, all year round. The energy professionals at CGE Energy will tailor a large-scale energy storage system to meet your individual requirements.
Advantages and Highlights

Modular
The modular and flexible structure of an energy storage system allows scalability from the 10 kW up to the multiple MW.

Safe Storage
We only use batteries that have a high level of safety and that are non-flammable.

Long Life
Our batteries allow for unlimited deep cycling over a 20 year plus system life.

Power Anywhere
The battery housing is weather proof and can operate in all climates without the need for a building.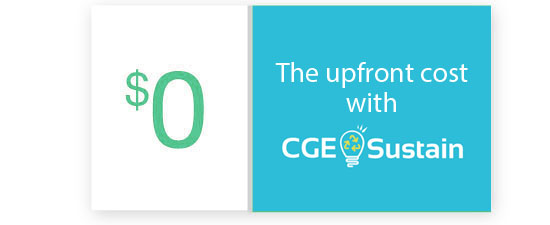 Get Energy Storage at your Facility
CGE Energy offers energy storage systems through direct sales, financing or, if applicable, as part of the CGE Sustain Program. CGE Sustain allows you to implement energy efficiency and renewable energy upgrades to your facility with immediate positive cash flow and no upfront cost.
Want to know more about energy storage? Let's talk.
---